News
Qualified PhD and master students are welcome to do their research in these open topics. Even senior bachelor students who are interested in lab work can also participate in some experimental aspects. For any required information, please contact naseri@sharif.edu.
PROJECT#1
TITLE: Two-Dimensional (2D) Metal Oxides for Energy Storage & Conversion Applications
The ever-increasing demand for clean and sustainable energy in our modern society has necessitated the search for functional nanomaterials with superior performance. In this regard, Two-dimensional (2D) transition metal oxides have attracted a great deal of attention due to their outstanding physico/chemical properties. Inspired by the pioneering works in this novel field, we would like to investigate the performance of these 2D nanostructures in energy-related applications.
Selected References:
Browne, M. P.; Sofer, Z.; Pumera, M. Layered and Two Dimensional Metal Oxides for Electrochemical Energy Conversion. Energy Environ. Sci. 2019, 12, 41–58.
Sun, Z.; Liao, T.; Dou, Y.; Hwang, S. M.; Park, M.-S.; Jiang, L.; Kim, J. H.; Dou, S. X. Generalized Self-Assembly of Scalable Two-Dimensional Transition Metal Oxide Nanosheets. 2014, 5, 3813.
Zhang, J.; Lin, X.; Xue, D.; Xu, B.; Long, D.; Xue, F.; Duan, X.; Ye, W.; Wang, M.; Li, Q. A Generalized Strategy for the Synthesis of Two-Dimensional Metal Oxide Nanosheets Based on a Thermoregulated Phase Transition. Nanoscale 2019, 11, 3200–3207.
PROJECT#2
TITLE: 3D Printing of Functional Nanostructures Based on Additive-Free Inks
The ability to formulate functional inks of nanomaterials with desired rheological features is considered as a crucial step toward the realization of various Nano-based technologies. Unfortunately, in developing the functional inks, additives and binders are used to manipulate the rheological properties which consequently hinders the full utilization of active nanomaterials. As a result, currently, the search for additive-free inks is relentlessly pursuing.  In this regard, we would like to design and develop novel inks for the on-demand applications.
Selected References:
Bonaccorso, F.; Bartolotta, A.; Coleman, J. N.; Backes, C. 2D-Crystal-Based Functional Inks. Adv. Mater. 2016, 28, 6136–6166.
Zhang, C. (John); McKeon, L.; Kremer, M. P.; Park, S.-H.; Ronan, O.; Seral‐Ascaso, A.; Barwich, S.; Coileáin, C. Ó.; McEvoy, N.; Nerl, H. C.; et al. Additive-Free MXene Inks and Direct Printing of Micro-Supercapacitors. Nat. Commun. 2019, 10, 1795.
Quain, E.; Mathis, T. S.; Kurra, N.; Maleski, K.; Van Aken, K. L.; Alhabeb, M.; Alshareef, H. N.; Gogotsi, Y. Direct Writing of Additive-Free MXene-in-Water Ink for Electronics and Energy Storage. Adv. Mater. Technol. 2019, 4, 1800256.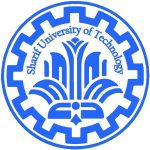 Thanks to International Affairs Office at Sharif University of Technology, there are many opportunities for B.Sc., M.Sc. and Ph.D. students to participate in joint degree and exchange programs. A variety of universities/centers  mainly from Europe and Asia have been offered. You may find more details about conditions and deadlines here.
Events
Defences

Mrs Fahimeh Najafi's defense session for master degree was held on 8th of January 2019 (18 of Day) in Dr. Jenab Saloon, physics department. Congratulation to her and hope she will success in the whole life.

Congratulation to Miss Shima Farhoosh due to pass defense session for master degree which was held on 27th of July 2019 (5 of Mordad) in Dr. Jenab Saloon, physics department.  

Our international master student, Miss Kinza Huma had defense session on 28th of July 2019 (6 of Mordad) in Dr. Jenab Saloon, physics department.  Congratulation to her!
Mr. Reza Salimi's defense session for Ph.D. degree will be held on Sunday (30 of day), at 4 pm in department of polymer and color engineering, Amirkabir University of Technology. His research area is related to nanophotocatalysts for solar hydrogen production. Congratulation to him and hope he pass session successfully.